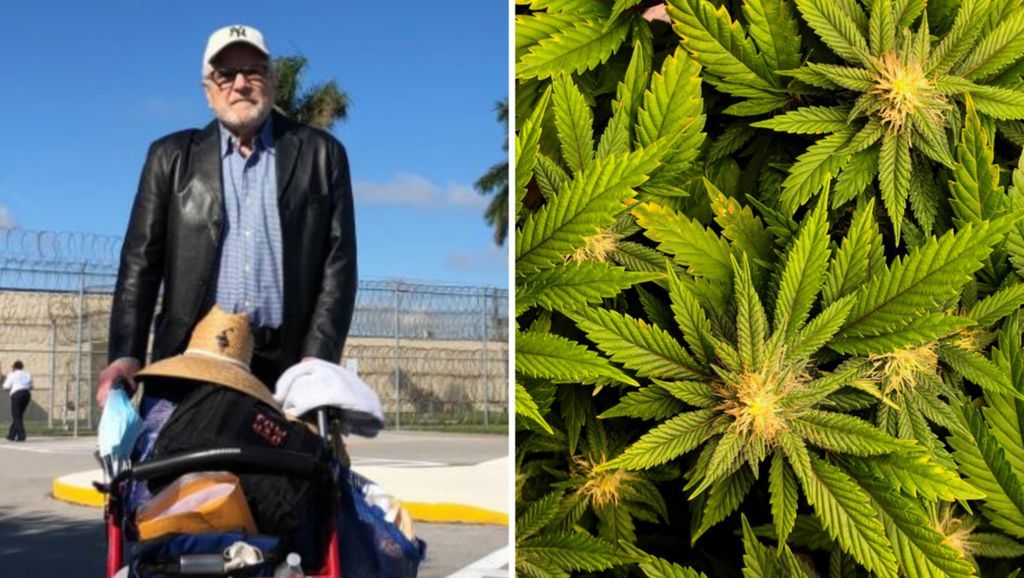 Critics have called the lengthy sentence for a nonviolent offence 'a sick indictment of our nation'.
Read the full article at: 7news.com.au
Today, Richard DeLisi is a free man.
Excerpt from the FREE RICHARD DELISI website:
LIFE IN PRISON FOR CANNABIS
Richard DeLisi is currently the longest-serving prisoner for nonviolent cannabis offenses in the United States. Richard has been incarcerated since 1988 serving over 32 of his 90-year sentence. Richard is now 71 years old and has grown immensely as a person while incarcerated. He has accepted responsibility for his actions in the past, "I am remorseful for everything that I have done that is unlawful. " and fully embraced every opportunity to better himself and those around him. As a result of Richard's good behavior and good time credit, he has a release date for August 26, 2022, but because of COVID-19, that day may never come.
Richard has now served 32 years which is more than double the recommended sentence provided by Florida's Sentencing Guidelines. When informed by one of Richard's attorney's that he is the longest-serving non-violent cannabis offender in the country, Assistant Warden Lawrence, was shocked and went on to say "I've seen people that have come in with murder charges and sex charges that are doing 15 and 10 years. And this person dealing marijuana was stuck with 90 years, I think he did his time and more."
While the Florida Sentencing Guidelines recommended a prison sentence between 12 and 17 years, Richard was given the maximum term of years for each of the three charges, which amounted to a total of 90 years. According to the United States Sentencing Commission in 2016 the average federal sentence for marijuana trafficking offenders was 26 months. It had decreased from the 2012 average of 50 months in prison. For a crime that lacked a weapon or violence, a 90-year sentence was absolutely excessive. Additionally, at sentencing, the Assistant State Attorney stated that Richard and his brother should receive the same sentence, as they both held equal roles in the illegal activity. But their sentences are far from equal as Richard's brother Ted has been out of prison since 2013, after winning an appeal, and now Richard faces a death sentence as a result of COVID-19.
While Richard is accountable for his crimes, he is cognizant of the fact that cannabis has never resulted in a death and according to NORML is now legal in 33 states for medicinal use (another 14 with limited THC), the adult use of cannabis is legal in 11 states (as well as DC, the Northern Mariana Islands, and Guam) and has been decriminalized in 16 other states (and the U.S. Virgin Islands) as of July, 2020. Richard has lost loved ones to the opioid epidemic, yet he is left serving a longer sentence than those who manufactured the pills that caused the deaths of his son and ex-wife as well as almost 450,000 other Americans since 1999. Further, in 2016, Floridians voted to approve a constitutional amendment to legalize medical marijuana. This year, medical cannabis products are expected to bring in more than $800 million in profits in Florida. While Florida brings in tax dollars from cannabis, Richard's incarceration has cost Florida taxpayers over $1,673,670.00. Holding Richard for any longer only continues to waste tax dollars with no real benefit in terms of public safety.